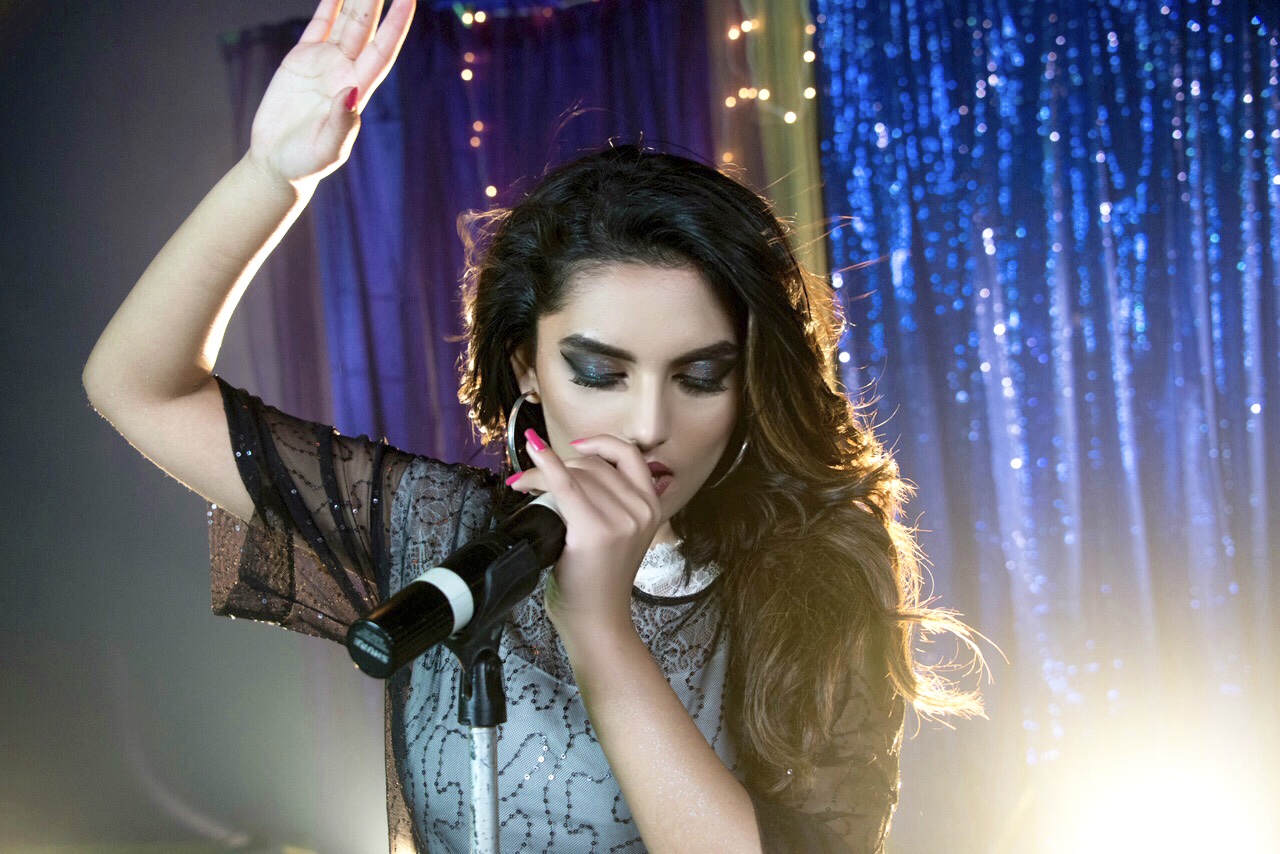 19 Mar
Grown, Pretty & Ambitious Like Shannon K
Fresh 2018 special interview
Los Angeles, February 26, 1pm, Mr Dreamz magazine x Shannon K
Be Like A River
Hey Shannon, thanks for sharing your time with us. It's been a while since your last Mr Dreamz mag interview (Winter 2016).
Hey, thank you for having me again on Mr Dreamz mag. I want to say hello to everyone who's reading this magazine right now.
For people who missed your previous feature, who are you and where do you come from?  I'm a singer/songwriter. I was born in India, brought up in London. I had my classical training from ABRSM, Royal school of music, London.
Can you explain how did you choose your stage name and what does the letter K mean?
Shannon means river so my parents wanted me to be like a river. I mean to gel with everyone and even in music , I should be able to sing any type of genre. The "K" comes from homage. My Dad is a Bollywood singer and his name starts from "Kumar" which was given to him by his mentor as his original name was "Sanu".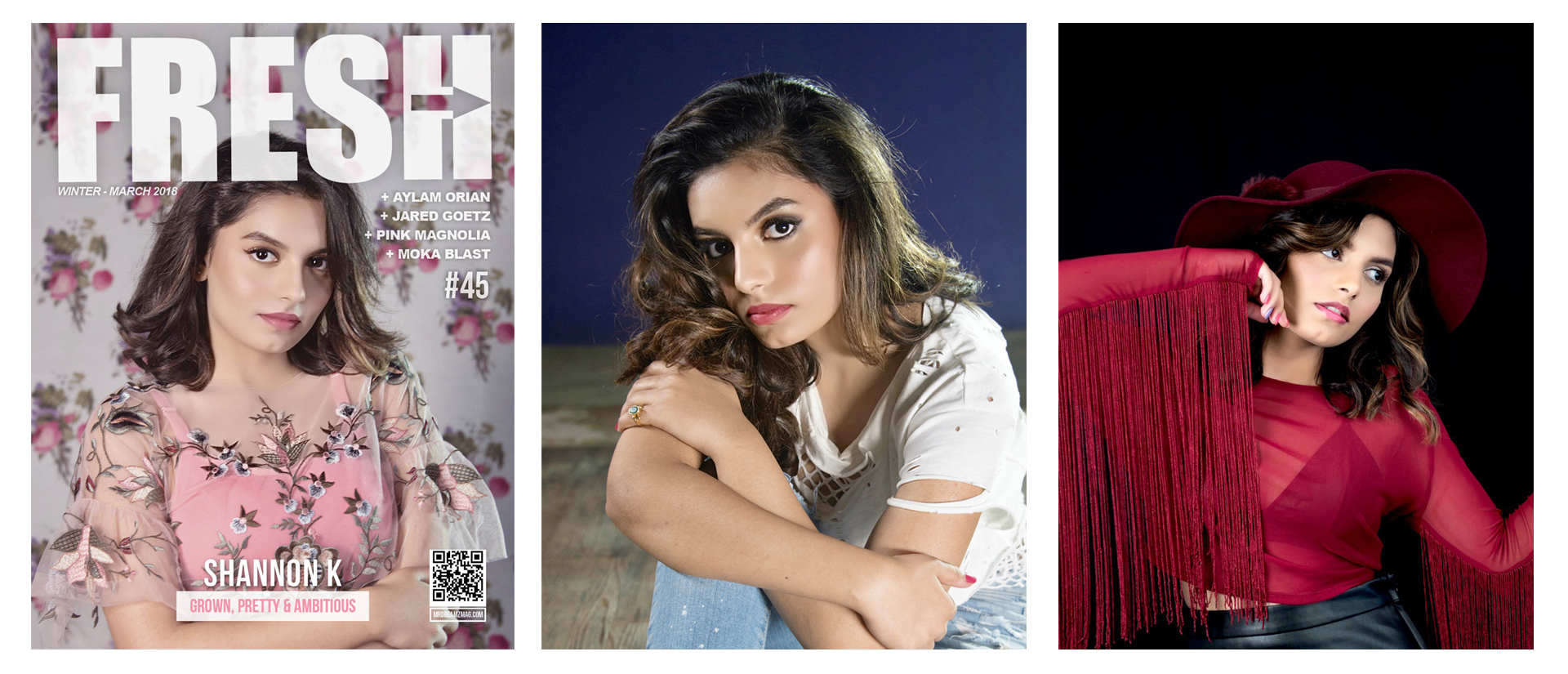 "Finally I can say that I have released a single featuring my dad "It's Magical."
Your father, Kumar Sanu, is a famous Bollywood performer. As a living legend, he is well-respected in the industry. What type of advice does he give you?
My father usually advices me to have perseverance and patience because that is the key along with hard work and a positive attitude. There are gonna be a lot of people who would discourage you but you have to keep going forward and not care about the haters, take in the good criticism and throw away the bad ones. Stay focused and always try to do better than before. Never give up on yourself. My dad also says, "You never get anything before the right time and more then what is in your luck/faith." He also mentions,"Don't worry if you don't get famous all over the world , important thing is to be self satisfied by your own work". Right time is very important along with talent.
Artistically, how does he help you? How deep is he involved in your career?
My dad is always involved in my music and I always ask him for help when it comes to singing. For example, if the mood of the song is sad, how should I bring that emotion through my voice and subtle changes in emphasizing on certain words. This is something that my dad always helps me with and of course when the song is complete, he's the first person who I send it to listen since his feedback is very important to me! He's got impeccable ears. Sometimes the structure of the song is dull so he gets into it and tells us what is missing or what we should add more to make it sound better. Apart from work, he does charities like he opened 3 schools for less privileged kids. I want to do charities for people in need too.
"Kathak is a classical dance form which comes from India. It consists of footwork , expressions and hand movements in sync."
Who is the team behind your movement (authors, producers, manager)?
My team behind my movement would have to be my immensely talented sis Annabel who's also a songwriter. We mostly write together. I had opportunity to work with great producers like Poo Bear and Kyle Townsend! I feel so blessed. Apart from the professional team, my mom is my biggest support! She's the reason behind whatever I could achieve so far. She had to move countries for my studies and career which wasn't easy for her.
Born in India, raised in UK and now living in L.A… You are a real adventurer! Culturally, what was the main differences between UK & US? I agree with you. The main difference between U.K. and US would be the amount of opportunities. Even though my Debut single 'Roll Back The Years' was released in London, I knew that I had to fly out to the US someday to achieve more as it's called land of dreams! Weather in UK is almost same everywhere but it's quite diverse in US like California is warm while NewYork is chilly. Apart from that both of them have given me homely support and encouragement which I really appreciate.
What were some of the hardest challenges you had to face when you arrived in USA?
The hardest challenge that I faced was to rebuild identity in US since no one knew who I was so basically I had to start from the bottom again, at the age of 14! Sometimes I laugh at myself since I'm too young to struggle. Luckily I had found some great people out here to help me with my career.
Music videos, radio appearances, live performances… For the two past years, what have been your biggest highlights? Your best memories? The biggest highlights were definitely working with Poo Bear and Kyle Townsend. I really hope that all my fans would love these songs. My best memories yet to come I guess. I enjoyed performing at Warner Theatre, Washington DC and I performed Nation Anthem at Hollywood post 43 for American Legion.
Let's talk about your upcoming projects! What's new with your music?
I've recently worked with Poo Bear on a single which is gonna be released by April this year. It was dream come true to work with him. I've always loved his songs since they have a melody and meaning to it so I'm super excited about the song with him. Apart from that I've worked on couple of songs with amazing producer Kyle Townsend who is an Academy award nominated producer so I've been extremely blessed to have been working with these very talented and humble producers.
You used to be a very good dancer as well. Can you tell us more about the Kathak dance? What is it? Where does it come from?
Kathak is a classical dance form which comes from India. It consists of footwork, expressions and hand movements in sync. Meaning of "Kathak" is story to tell through dancing and it's a very graceful dance form which I love a lot.
Are you still performing?
Yes, I keep performing whenever I don't have exams because I love it and i gain more experience. I performed in NY, New Jersey, Florida, Washington DC, Houston, Dallas and LOS Angeles last year and I'm currently performing around Hollywood, West Hollywood and the states even more.
Even if you are a pop artist, do you plan to perform bollywood music in the future? Maybe an official feature with your dad one day?
Finally I can say that I have released a single featuring my dad "It's Magical". The single is full of melody and interesting part about the single is, It's bilingual , Hindi and English . Apart from that, I've co-written this single with great Bollywood lyricist Sameer Anjan.
As a powerful influencer, are you involved in charity?
I love doing charities.The charities that I've been involved in are, Animal Equality, Boo2Bullying, Little Princess, Junior Blind. I turned vegan after joining Animal Equality. I had long hair which I've donated to Little Princess (Kids Cancer Charity) when I was 12 and reason to support Boo2Bullying is my personal experience. I've been bullied a lot for various reasons so I want to help other kids like me. In fact, I'm writing an anti bullying song for my upcoming EP. I support Junior Blind since my eye sight is so weak that I can't read anything without glasses or contacts. I'm doing my bit to return the love which I've received from society.
Can you tell us more about the "Little Princess" organization? Little princess organization is a kid's cancer charity based in UK and it provides real hair wigs free of charge to children and young adults up to the age of 24, who have sadly lost their own hair due to cancer treatment and other illnesses. I am so happy to be a part of this organization.
Get connected with Shannon K! Instagram @shannonksinger
Do you want to read more? GO DIGITAL!