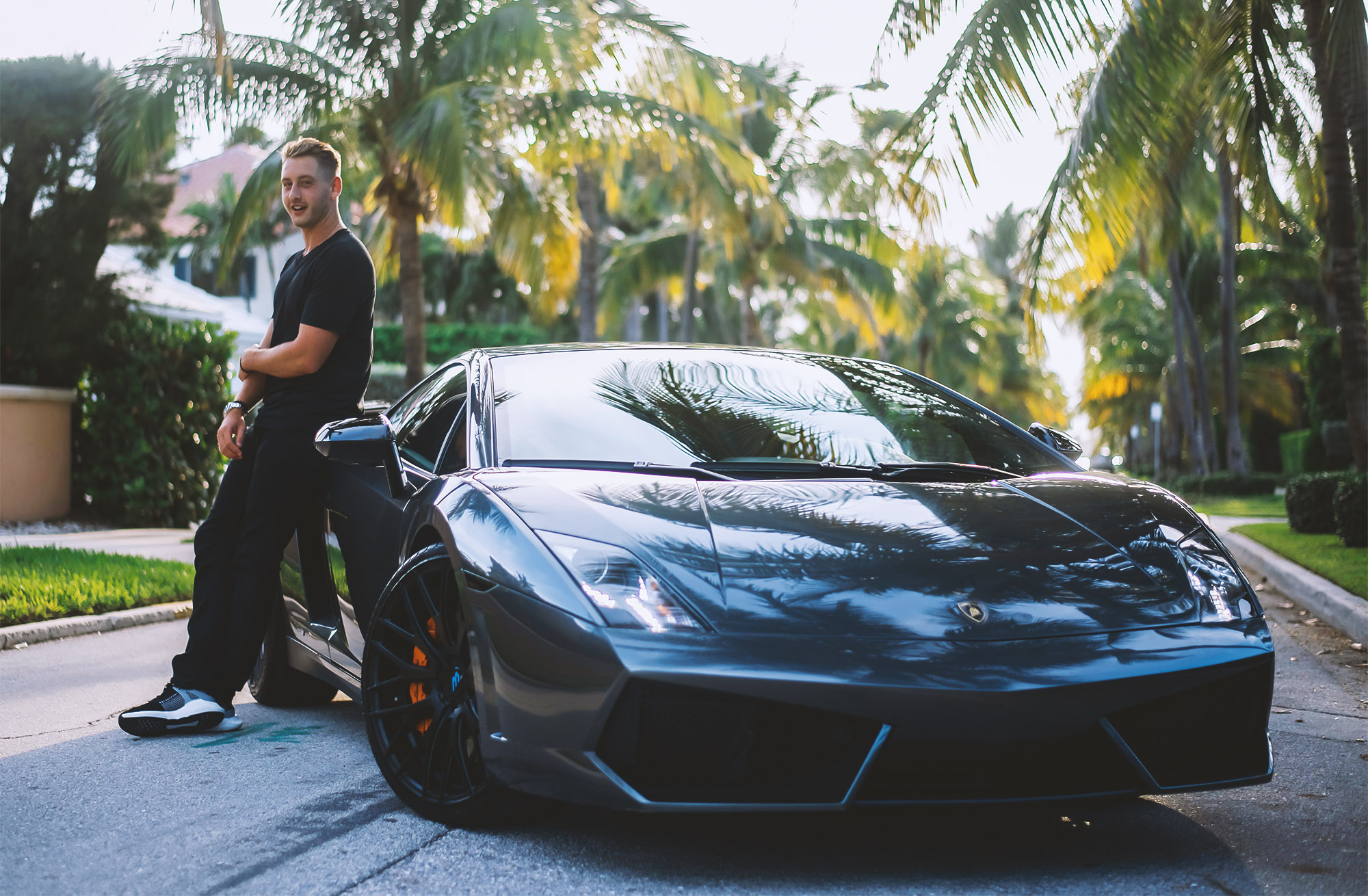 Story
Millionaire Mindset feat Jared Goetz
Fresh Mr Dreamz interview
Miami, February 14, 8pm, Mr Dreamz magazine x Jared Goetz
ENTREPRENEUR LIFE…
I grew up with a single mother in a one bedroom apartment in a middle class neighborhood. I always knew that I wanted to be different, and feared the "rat race" more than anything else. It took a lot of trying to be able to break past the barrier of actually believing that it was possible to earn money on my own, since I was not brought up in that type of environment. My mom worked multiple jobs just to be able to barely get by and provide a great life for me so I didn't have to miss out on what other kids my age were doing. A huge motivating factor for me is to be able to take care of my mom so she doesn't have to work when she is older.
3 FACTS…
Most people probably thing that I spend tons of time in front of my computer, but in reality I limit my time on the computer to about an hour per day at most. I've had many low points in my career that lead me to my success with ecom. I focus more of my energy on my well-being and becoming the best version of myself, than I do on my business, which has a strong direct correlation with the success of my business.
HELPING ENTREPRENEURS…
A little less than one year. I already have almost a thousand students, and it's incredible to see many of them thriving.
"You have to make sure you are doing things at a top level. Survival of the fittest will take place, and those who are losing money will drop off."
RECOMMENDATIONS…
You can get thousands of cheap visitors if you are running the wrong type of campaigns such as PPE or Video View campaigns. I recommend a few things. First, make sure your store has all of the conversion factors that you need. Make sure it is clean and easy for someone to buy, because people don't want to invest much effort into making a purchase. Second, make sure your pricing is right. If you are selling something cheap for too much money, no matter how much traffic you drive you aren't going to make any conversions. Third, retarget all of the people who visited your site across all platforms. The odds of someone buying the first time they see something are slim, but if you continue to show up in their lives, you will convert those visitors into buyers.
FUTURE…
With drop shipping and print on demand, it is easy for anyone to break into ecommerce. There are millions of new marketers joining the space each year, and there are also millions of new buyers joining the space. As more and more people get involved, you have to make sure you are doing things at a top level. Survival of the fittest will take place, and those who are losing money will drop off, while those who are making money will continue to grow. You can spend countless time and money trying to learn best practices on your own, but I highly recommend learning from someone who has created a lot of success in the space to help accelerate yourself to that top notch marketing level.
DROPSHIPPING…
Absolutely not! I think drop shipping is just at the beginning. As with anything, there will be changes, and people will need to adapt. If you are using the same strategies today that worked 3 years ago, then yea, your business will most likely die. However, drop shipping is a broad term, and there are endless opportunities out there. I think high-ticket drop shipping will be a huge opportunity this year, along with print on demand.
NEXT CHALLENGE…
I really don't like to compare myself to anyone else, I just strive to be the best version of myself. There is way more that I want to accomplish during this lifetime, so I don't feel like I hit any milestone just yet. The ultimate goal is to provide value that helps make our world a better place. I have a few new projects that I am currently working on that will aim straight for that goal.
TOO YOUNG…
I thought I had it all figured out at 21, but in reality I knew almost nothing. At that point I thought my career was set and I was going to be the biggest music promoter in the world one day. The next year I lost everything I had, plus money from an investor/friend. My business partner and I were not agreeing, and I agreed to buy him out. Problem was, I didn't have any money, and on top of that my friend/investor decided to sue me. This was a guy who inherited $50M, and wanted to become a famous DJ, so he agreed to invest in my business so I could put him on the big stage. After losing his money he filed a lawsuit against me for 5x what he lost for damages, so I was 23 years old, broke, and couldn't even hire a lawyer to defend myself.
Get connected with Jared! Instagram @jaredgoetzwhathewants

Do you want to read more? GO DIGITAL!