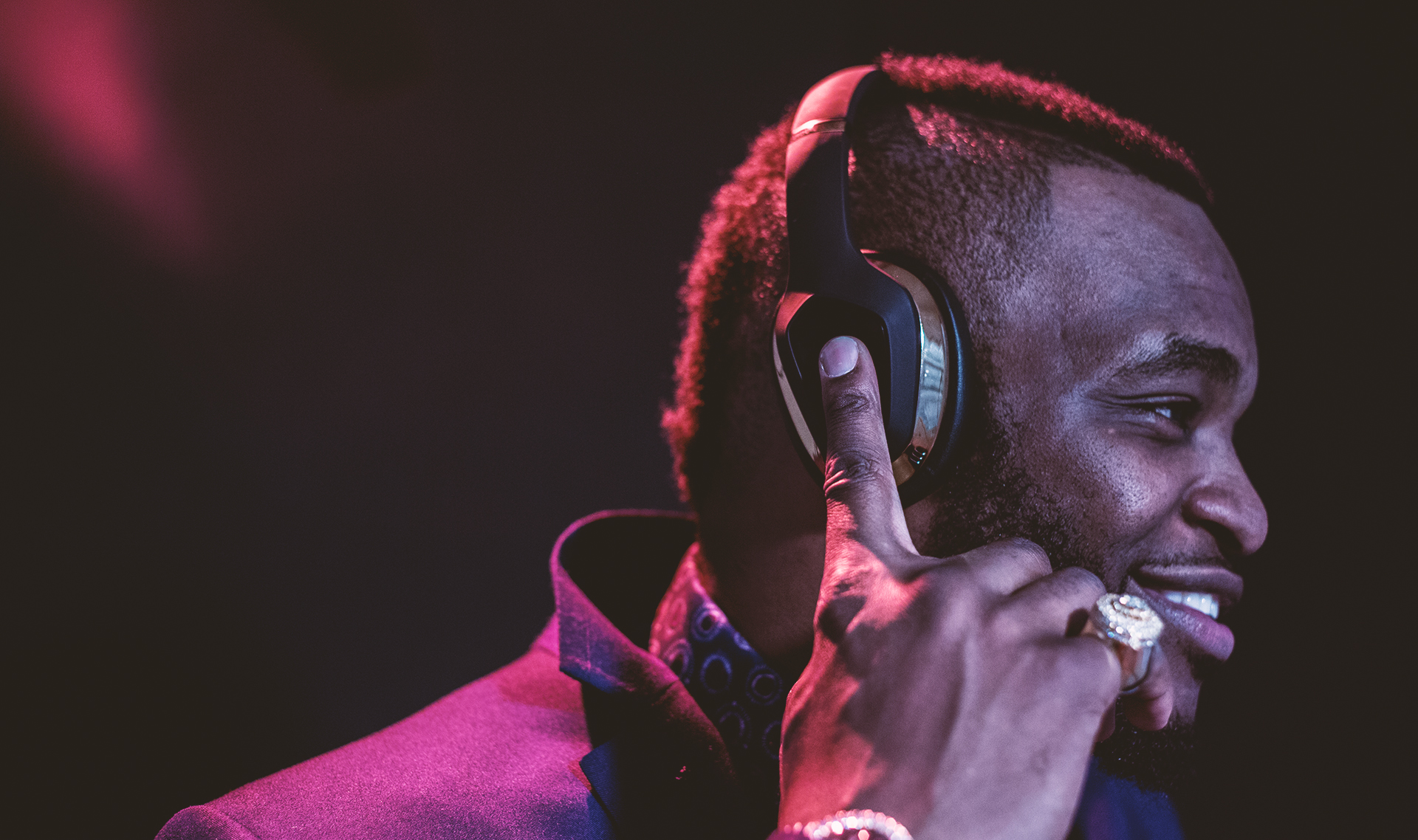 18 Mar
Moka Blast x Mr Dreamz Winter 18 Edition
No More Borders For The Conqueror
Las Vegas, February 27, 1pm, Mr Dreamz magazine x Moka Blast
The Stage Destroyer
Hey Moka, let's talk about your alias "The Stage Destroyer"! Ever since I started doing music my end goal was to always leave my fans with an experience they will forever talk about. It's all about leaving a legacy behind. As the stage destroyer, I will never give you fifty. It's my duty to make sure when I get off that stage people can justify that their money was well spent. Being on stage is my ultimate high as I feed off the energy from the crowd. When they get excited I go even harder to make them crescendo as keeping the crowd hyped shows great control as an artist who have perfected their craft.
In a song called ALIEN, you clearly say «Rest In Peace the old ME»? So… Who is the new Moka? The new Moka is a more refined artist as he has ventured off from the trap music and now welcome different genres in Latin, Pop, and EDM. I want to be that brand that is related to all walks of life. I have also left my past in the past. I held on to values that made me feel that I was subjected to a certain code when in all actuality I have finally learned to put myself first. Ever since I have rid myself of certain individuals around me I have flourished.
Last year, you hit Turkey for two amazing concerts? Was it your first experience in Europe?
It was my second trip to Europe as I had hit England seven years prior but it was my first time in Turkey. The show venues were amazing and I really enjoyed myself as the people and culture are so remarkable I can't wait to return. One of my favorite places in the world. The women are drop dead gorgeous as well. I just had to add that. Lol.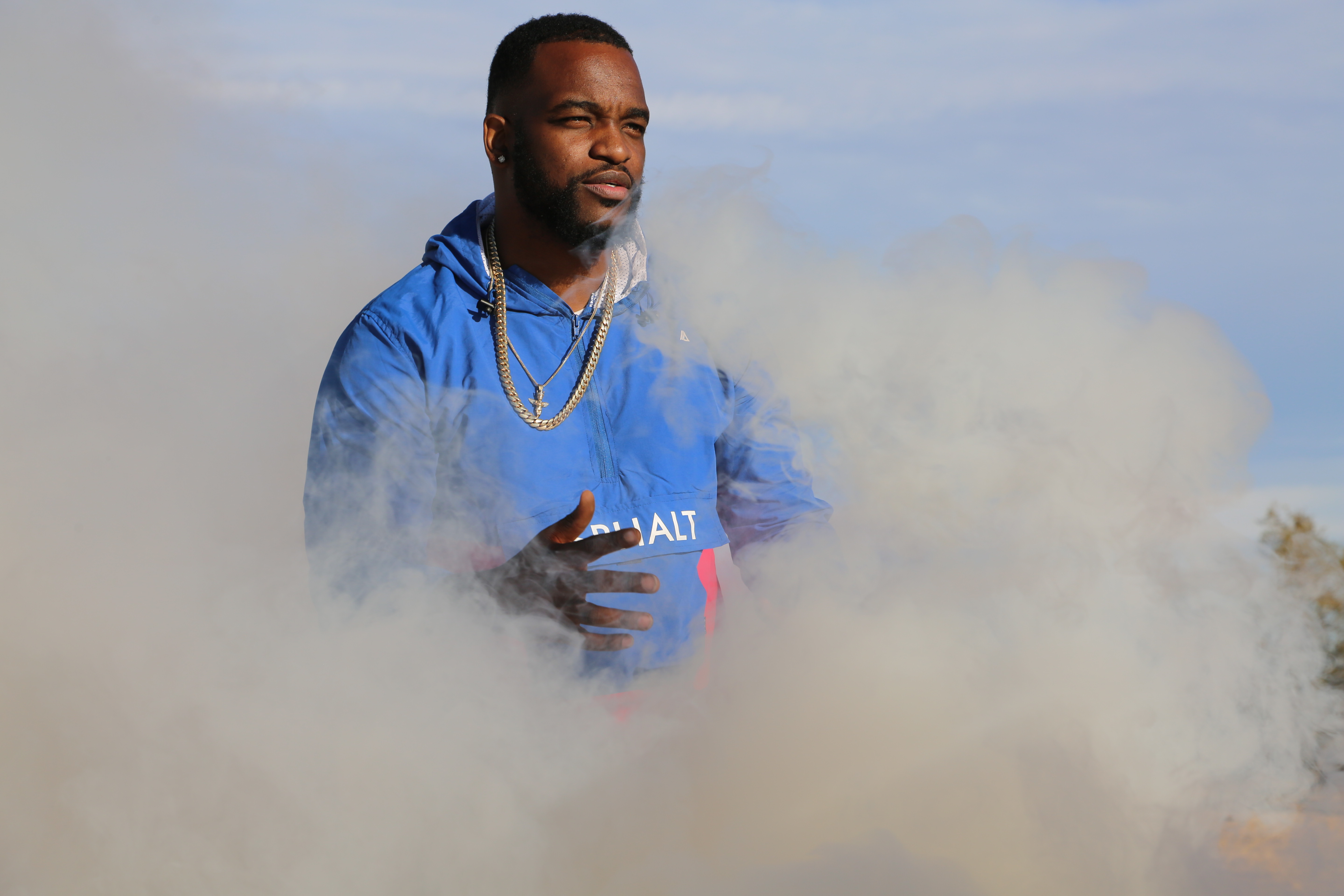 Alien (single) is a track that will resonate for centuries to come. The Alien title is fitting as I always feel I am not from this planet.
Was it a revelation for you? How did it impact your life? Like… the world is way bigger than just USA?
Revelation is the perfect word to describe the impact on my life as my eyes are set on conquering every continent and leaving a lifetime impression. Since I can travel now I just look forward to learning about new places and setting an example for the youth in impoverished communities. I want to show them even somebody like myself who came from nothing can always achieve your dreams and since touring worldwide I can actually tell you that the world is not that big any more.
Then UK… A Tour with British superstar Lady Leshurr! That tour was a dream come through as I transverse the United Kingdom. Lady Leshurr is a legend and to be on tour with her was more of a movie. When I hit the stages I didn't know what to expect but I had to make sure that when I got off they knew who I was. My first impression was one of excitement and nervousness as I was in another country but once it was show time I was ready. I can't wait to head back over there as the love is beyond unreal and very genuine.
As an artist, did you feel MORE LOVE, support and opportunities abroad? Definitely! I always dreamed of this moment and now that I am here I am going to make it last as long as possible. The support and love makes me want to always show my fans how much they mean to me. I will do every and anything to keep them smiling as they are the reason I have been getting nonstop notoriety.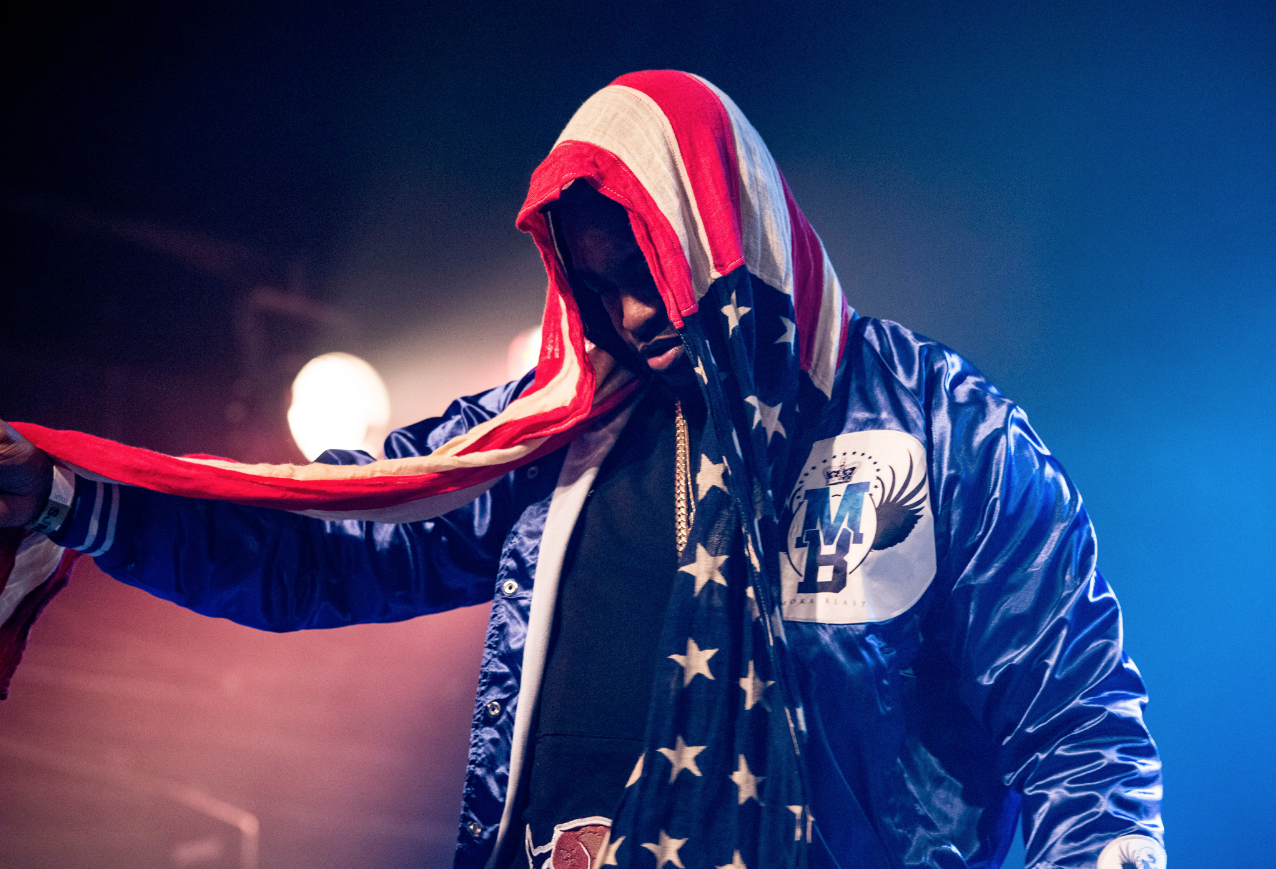 Are you working on a new 2018 tour? Well the good folks at Artist Auditions are making sure that I stay busy as we will be in Asia, Australia & Africa later this year. They just let me know when my itinerary is set in stone and then come up with a great game plan. Having the CEO of the company also co-exist as my DJ is a winning formula. DJ Unknown and I have been working with each other for a few years and he is making sure that I have no days off. Not bad for an independent artist, right?
Let's talk about your clothing line FOREVER GETTING CASH. Concretely, did being on stage boost the buzz around the brand?
Because of the tour the fans have demanded. I launched a new collection by the summer so it's safe to say the buzz is humongous. I get messages every day with inquiries as to when will it be released. I gave away a lot of merchandise as I wanted to see if they would really take to it and they did. So now expect a summer release for the FGC brand.
Why did you choose the African wild dog as symbol?
I love me some wild dogs as they are my favorite animals ever. They are very small compared to the other predators but have the highest percentage when it comes to hunting. No one really knows about the African Wild Dogs and the fact they are an endangered species so I wanted to bring awareness to that as well. Eventually one day I pray that they can be domesticated as they are so beautiful especially with that coat of theirs.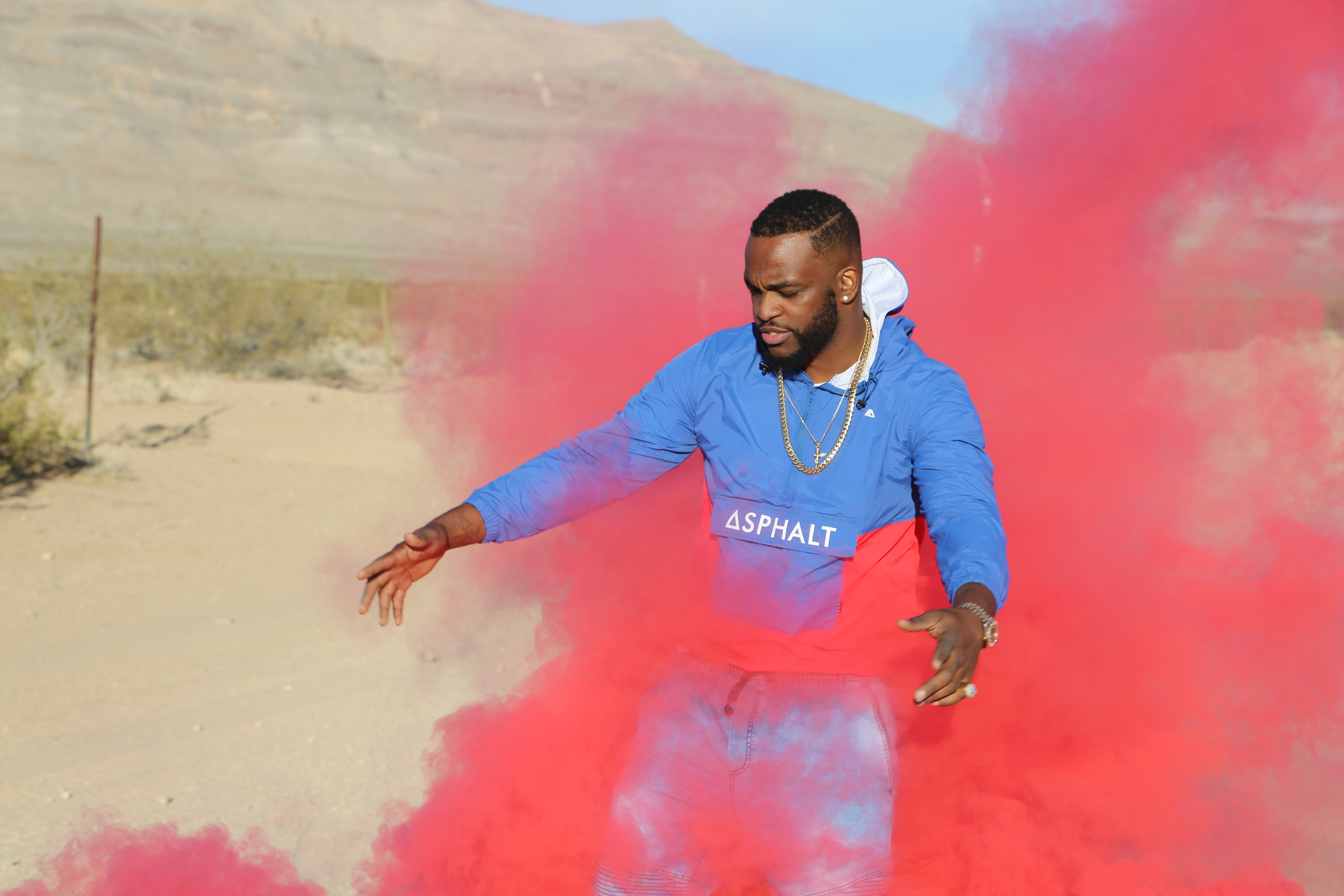 "We're traveling under Blvckskies, under cover like two black stars: It symbolizes both Dreamkayris and I as we are both of African American young men who had to battle against the odds. The Blvckskies representing so many obstacles but here we are now and together we are undeniable. I am not only proud to call him a business partner but an honor to say he is one of the true friends I have in this music industry."
Can you introduce your new partner Phonaudio as well? How did you hook up with the brand? How did they support your movement?
Big shouts and much love to the beautiful folks at Phonaudio. When I want on tour in England I needed to make sure I had a company that I liked and supported and we reached a great symbiotic partnership that I'm ecstatic about. Phonaudio have amazing noise cancellation headphones and is aesthetically pleasing as I get a lot of compliments while wearing them. They are making me the new face of the company and they have plastered my image everywhere especially on Phonaudio.com and all their social media sites. They also give me merchandise that I can give away at my shows so the fans get some super dope headsets along with a great performance.
Ten years from now, we propose you to leave Earth to be among the first Mars' settlers. Will it be a Yay or Nah? The first rapper on Mars… It would be LEGENDARY no?:)
I will love to go to Mars but not live there. I will go on a tour so the Martians can see how us Earthlings give it up Lol! But you know I live life to be legendary so yes it will be.
Do you believe ALIENS exist somewhere?
Yes life does exist on other planets but we will never know. I pray that one day we meet another life form. In the time being I will remain the only Alien here under these Blvckskies. Urrrggghhh!
Get connected with Moka! Instagram @mokablast
Do you want to read more? GO DIGITAL!